Grant & Funding Opportunities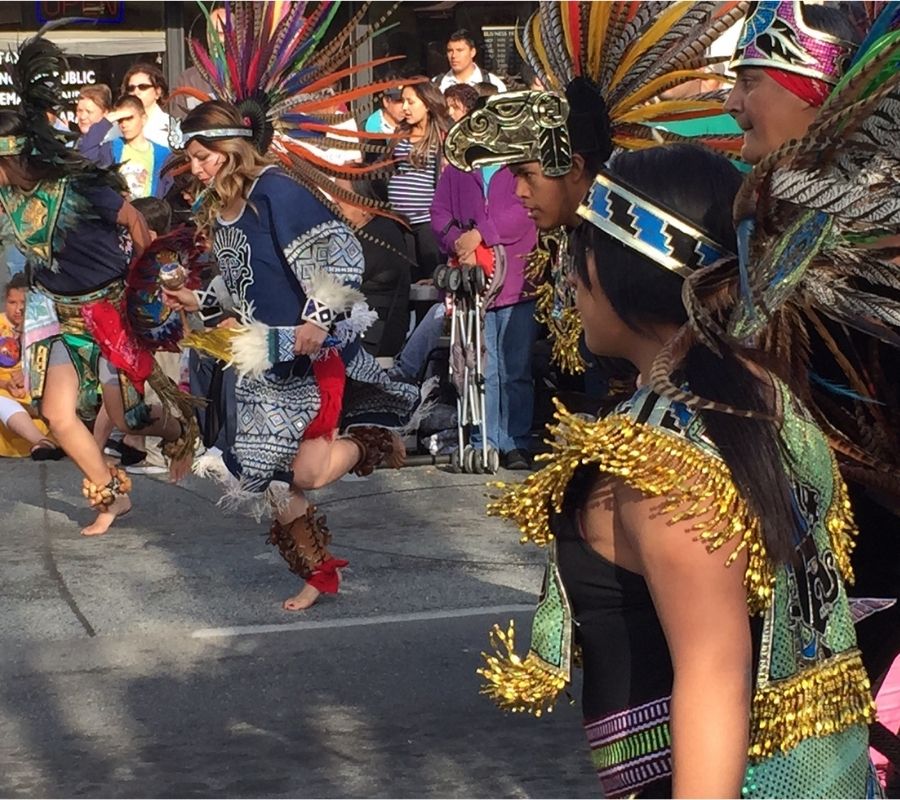 Grant Applications Now Open!
The goal of the San Benito County Arts Council's Arts Express Grant Program is to promote artistic and cultural engagement, accessibility, equity and diversity San Benito County. Arts Express provides funding support to local artists, art groups, art and cultural organizations, and arts-based businesses through project-based grants.
See the 2023 Arts Express Grant Guidelines for more details & eligibility. Learn more at our Zoom Grant Workshop on Thursday, Sept. 7th at 5 pm. Watch a recording of the workshop HERE.
Drop-in for Grant Support Office Hours on Zoom, 12-1 pm, Monday, Sept. 25th. Join Zoom HERE.
Arts Nonprofits, Cultural Groups, Arts-Based Businesses, CBOs apply HERE.
Individual Artists apply HERE.
Teachers apply HERE.
Individual Artists Fellowship Program
Central California Region (Monterey-San Benito-San Mateo-Santa Clara-Santa Cruz)
*Other counties not listed above, visit SVCreates to determine your eligibility and where to apply.
The California Arts Council Individual Artists Fellowship Program (IAF) will support artists at key career stages to recognize and increase artists' capacity for continued contribution to the field and our state. Through unrestricted funding and state-wide recognition as a California Arts Council Artist Fellow, this program is meant to uplift individual artistic practice. Artists and cultural practitioners from all disciplines are eligible to apply, with the intention of supporting diverse geographies and communities.
Grantee announcement coming August 2023.  Applications are now closed. 
Download the guidelines in English or Spanish.
Watch a recording of an informational webinar about the program and application process.
Emerging Artist Fellows ($5,000) are in the beginning stages of making their work public and engaging the larger community in their practice. Individuals at this career stage may have had a few public showings of their work, but do not yet have ongoing resources or support.
Established Artist Fellows ($10,000) regularly make their work public and engage the larger community in their practice. Individuals in this tier should be able to provide multiple examples of artistic and/or cultural works that have made significant social impact.
Legacy Artists ($50,000) click Here.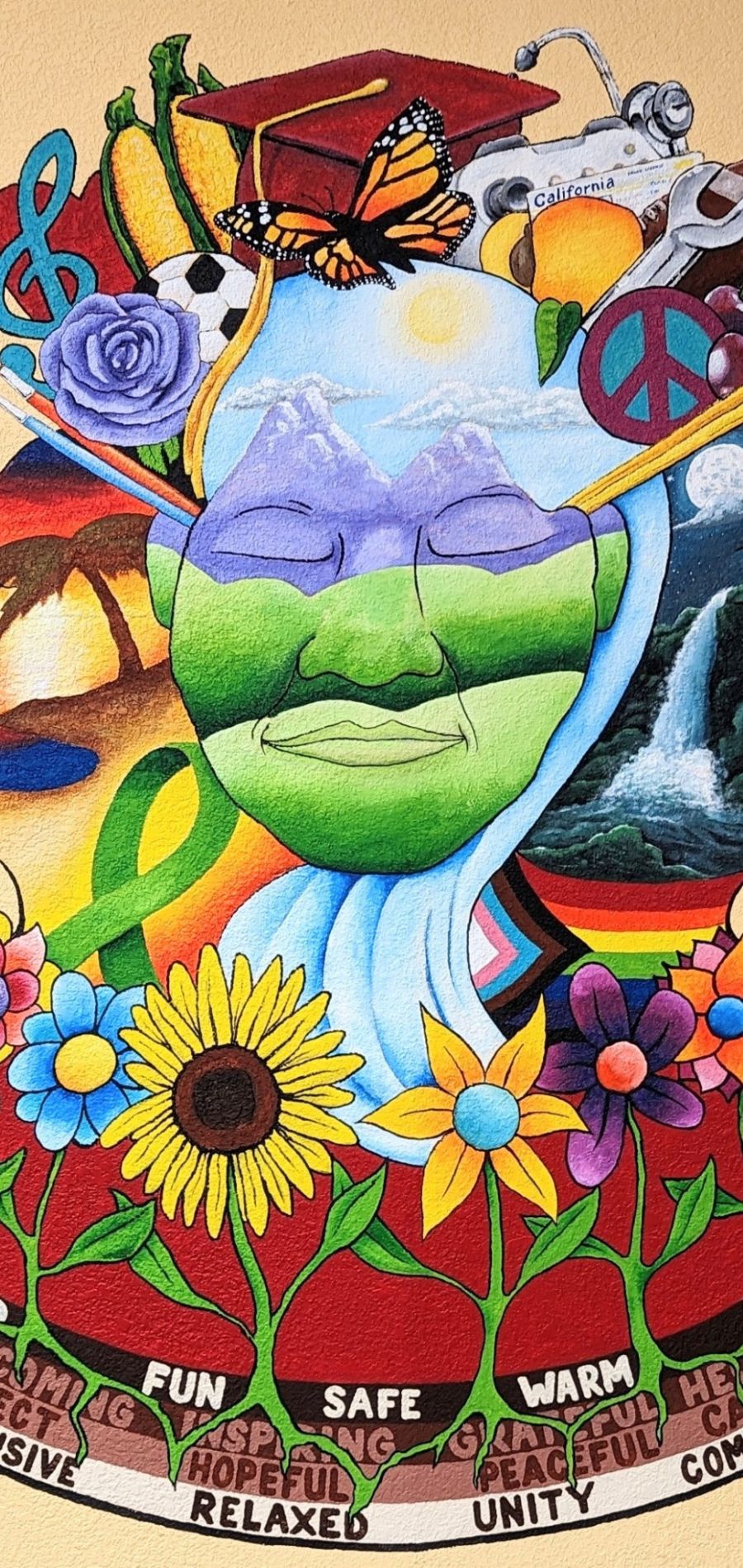 *Mural by Hollister artist, Clay Peer.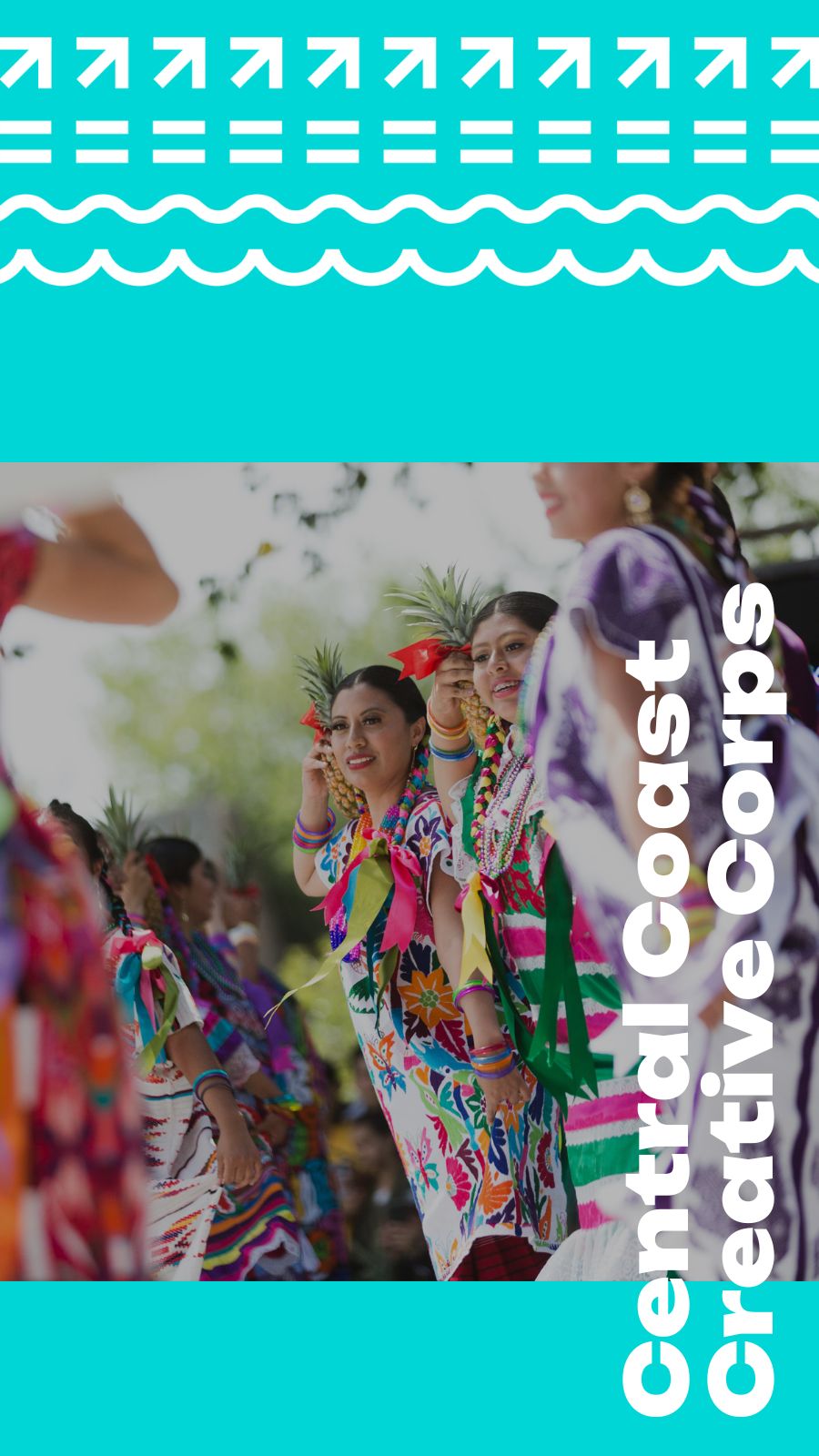 Central Coast Creative Corps
The Central Coast Creative Corps (CCCC) Program, a new grant opportunity funded by the California Arts Council, will provide $140,000 grants for 23 projects produced by working partnerships between community-based organizations and local artists, creative workers or culture bearers, addressing one of four priority areas: public health, civic engagement, social justice and climate impact. Interested participants may apply to one of the following categories:
Community Partners (Nonprofits, Government agencies, or Tribal governments) are invited to apply for one of twenty-three grants to be used over one year — from Sept. 2023 through Aug. 2024 — to fund artistic collaborations. Together, Artists and Community Partners will co-create and co-develop an engagement campaign that communicates powerful messages for their communities centered on one or more of the targeted themes.
Artists in this program will be paid $100,000 of each of the $140,000 grants for their work over one year. Selected Artists will co-create projects with Community Partners to bring their collective vision to life. Sign up at the Artist Directory by June 1st.