We are currently working with Caltrans  on two local public art projects as part of Governor Newsom's Clean California Program. Artist James Peterson of Art + Contraptions has been commissioned to create and install a large scale sculpture along Highway 25 in Hollister, along with 5 new utility box murals painted by local artists; and the artist team Yanoe X Zoueh comprised of Ryan Sarfati and Eric Skotnes, have been commissioned to create an install an underpass mural with sculptural elements at the Washington St. Underpass in San Juan Bautista.
Concept designs and artworks from project artists will be shared with the community during the Clean California Art Show Opening Party from 6-7:30 pm on Saturday, April 1st at the Art Depot in downtown Hollister.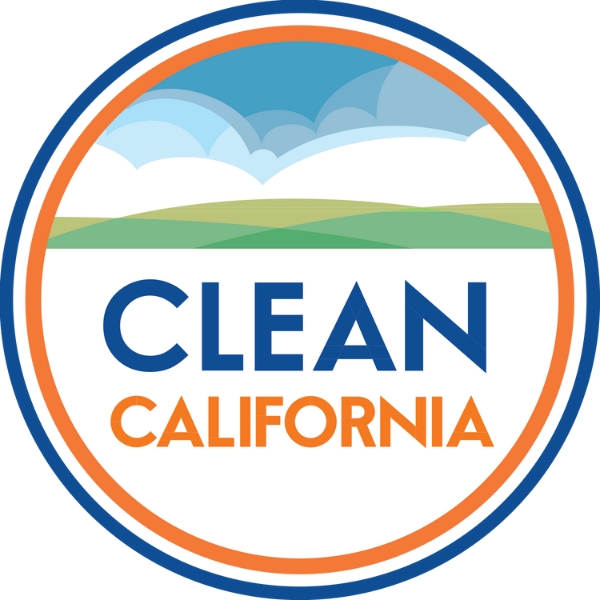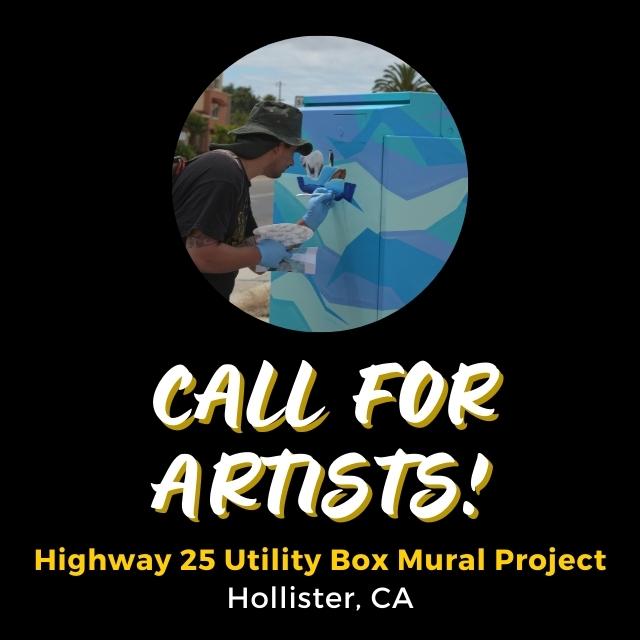 Calling San Benito County based artists! Artists or artist teams may submit a RFQ to create and install 5 Utility Box Murals along Highway 25 between Santa Ana Rd. and Sunnyslope Rd. in Hollister. This project is part of a State Highway Beautification Project, sponsored by the California Department of Transportation and the Clean California program. The deadline to submit is 11:59 pm. Jan. 15th, 2023. Submissions are now closed.
Artist announcements will be shared in February 2023.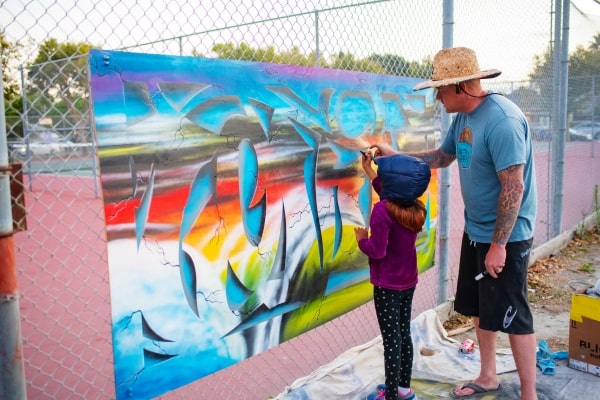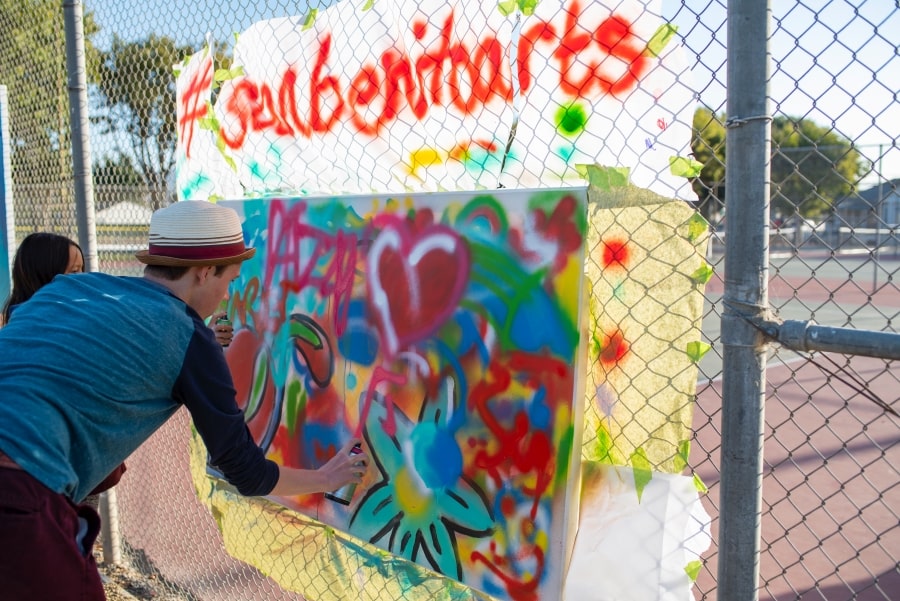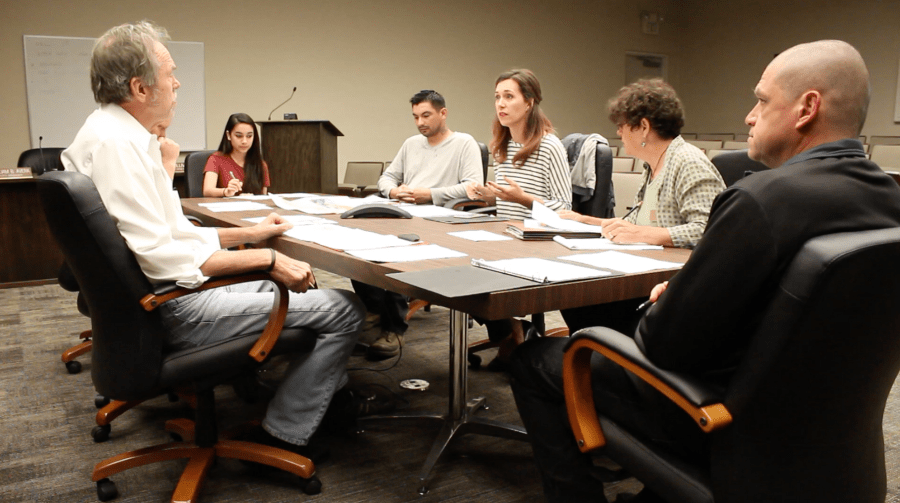 The Hollister City Council adopted a Public Art Policy on May 2, 2016. From 2016-2021, the Public Art Review Committee, administered by the San Benito County Art Council, served to promote art in public places and had the responsibility to review, make recommendations to and advise City Council on proposed public art projects within the City of Hollister. PARC was dedicated to enriching the lives of local residents through public art and to ensuring that the public art process is inclusive, accessible and representative of the constituents that we serve.
In 2021, the City of Hollister established the Hollister Arts & Culture Commission, which assumed the responsibilities of PARC and broadened the City's scope and services for arts and culture.
Learn more about the Hollister Arts & Culture Commission
We are proud to launch the first ever Downtown Hollister Public Art Walking Tour, in partnership with the City of Hollister, Hollister Downtown Association, San Benito County Chamber of Commerce and San Benito County Historical Society.
This self-guided tour showcases the rich and diverse array of public murals, sculptures, medallions and architectural designs from 1932- present located in downtown Hollister.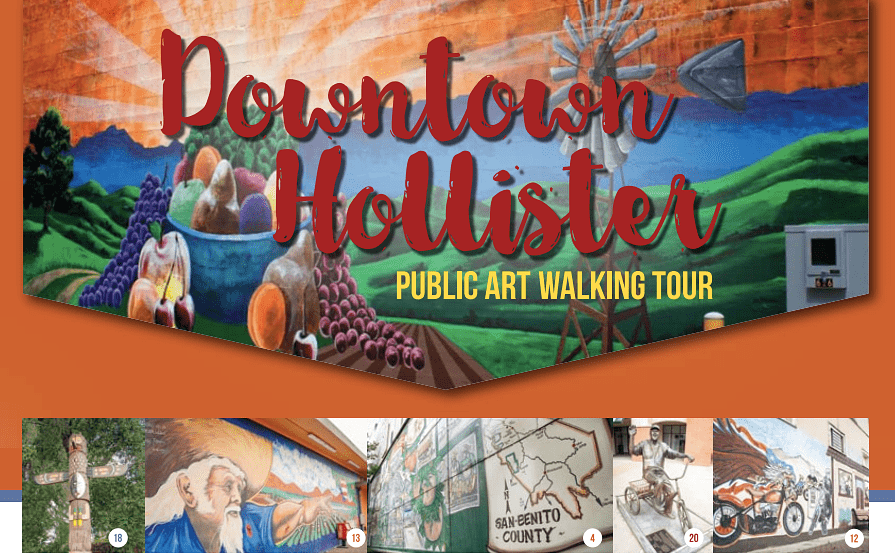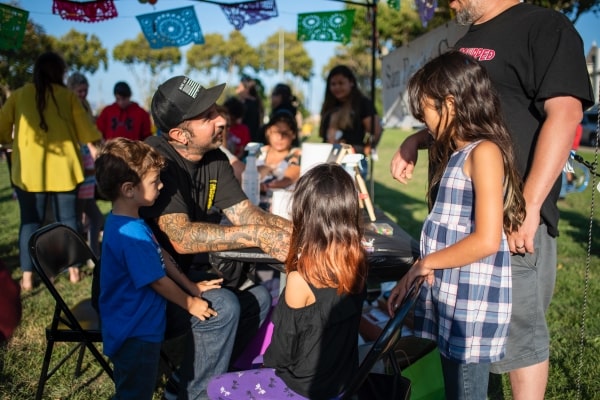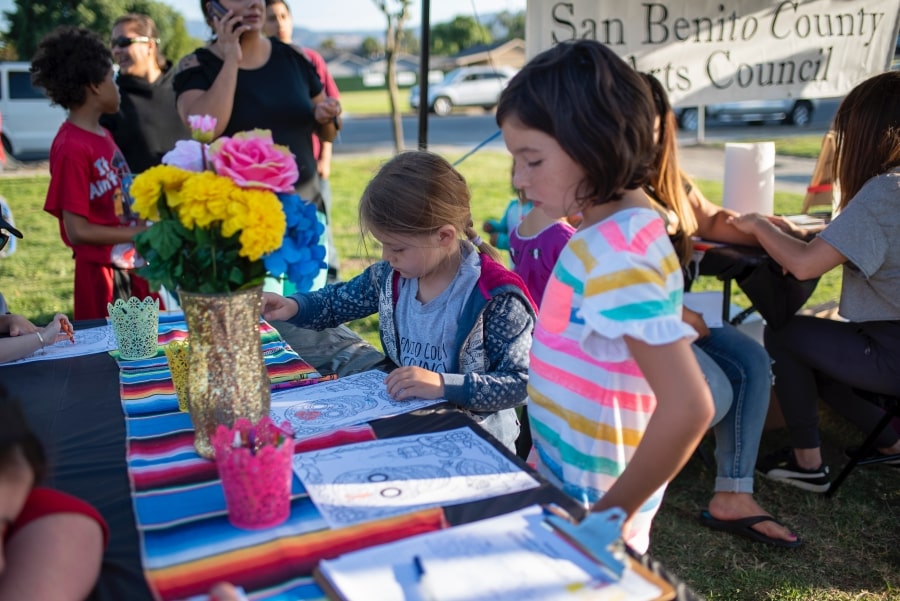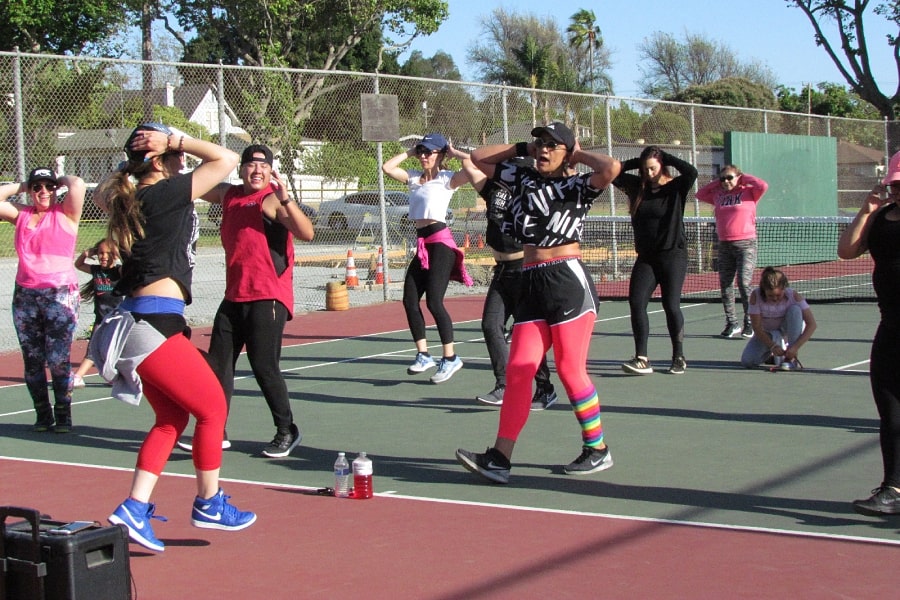 The purpose of the Activate Dunne Park Project is to engage local residents, artists and project partners in the re-animation of Dunne Park in downtown Hollister. The Project is funded by the Creative California Communities Grant from the California Arts Council with project and funding support from our primary partner, the City of Hollister.
Dunne Park was created by the City of Hollister in 1934, following the donation of a large financial gift from Viola Dunne in memory of her late husband. At that time, the City used the financial gift to create the downtown park which nowadays includes an historic Adobe clubhouse, playground, grassy hills, tennis courts, picnic area, rose garden and a baseball field.
While Dunne Park has a lot to offer, it is currently under-utilized due to its aging facilities, derelict bathrooms, lack of ADA compliant pathways, outdated play equipment, minimal shade structures and chronic problems with homelessness, drug use and drug dealing and the perception that the park is unsafe for youth and families.
The Activate Dunne Park Project addresses these issues in an effort to create a healthier, more vibrant and socially-engaged community surrounding Dunne Park. We have been working closely with the City of Hollister, neighbors and community organizations to revitalize the park through infrastructure improvements and arts-based programming.
We are proud to invest in creative-placemaking in downtown Hollister by supporting art exhibitions, community performances, public art and more.