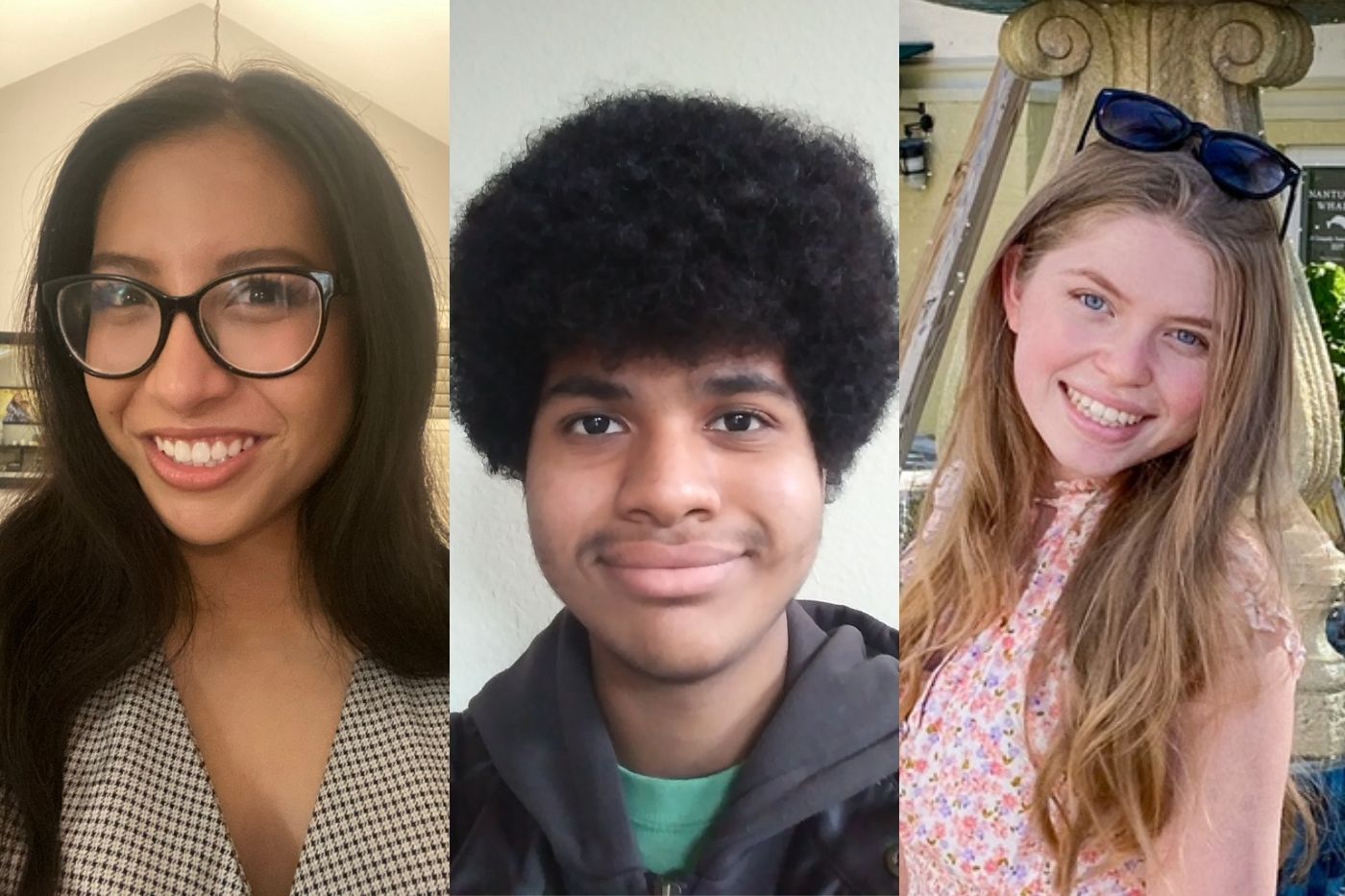 We're excited to announce the winners of the San Benito County Poetry Out Loud: National Recitation Contest!
Congratulations to our county champ, Angelo Hillstock, and first runner-up, Kayla Salazar, of San Benito High School. Angelo will move on to compete in the California state competition in March.
We'd also like to acknowledge all of our event's participants and congratulate them on their impressive performances: Julia Magdei, second runner-up, from San Benito High School & Anzar High School participating students Marissa Garcia, Miguel Serrano, Nicholas Sepka & Xavier Guaracha.
Missed the live San Benito County competition? Watch the 2021 poetry recitation performances online.
*Pictured L-R: Kayla Salazar, Angelo Hillstock, Julia Magdei
For other information about San Benito County's annual Poetry Out Loud Competition, email amandachiado@gmail.com.