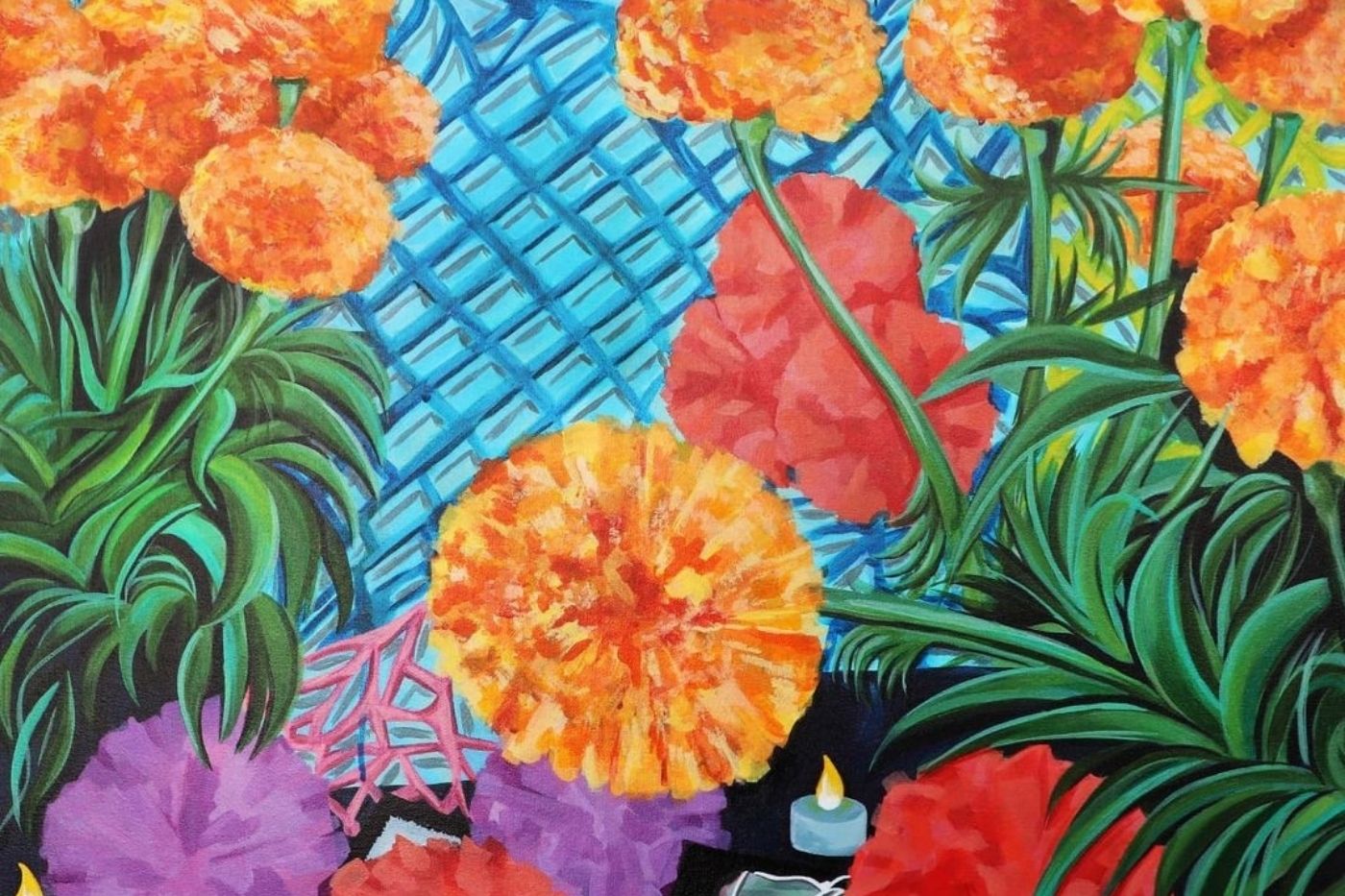 *Art image by Hollister artist, Venecia Prudencio
Participate in our San Benito County Community Arts Impact Project: Art, Healing and Building Community Resilience.
Join us for a series of 3 virtual community engagement workshops as part of a Community Arts Impact Project led by visual artist, Venecia Prudencio; photographer, Marisa Duran; and El Teatro Campesino member, Christy Sandoval.
The Community Arts Impact Project was designed to bring together artists, frontline workers and community members to recognize and process the collective trauma that COVID has inflicted on our rural community, while also celebrating and uplifting the ways in which our community has shown resilience, strength and compassion as we navigate these difficult times together.
Hollister and San Juan Bautista community members are invited to share their experiences with COVID– what they have lost, what they have learned about themselves and their community and what they hope for the future with the project's lead artists.
This project, inspired by these local stories of strength and resilience, will result in the creation of 2 NEW MURALS– one to be painted in Hollister and the second to be painted in San Juan Bautista- as well as the creation of a digital media installation which will be exhibited during a live event in Spring 2022.
In the first workshop on Jan. 27th, participants will be led through interactive exercises and group discussions to get to know one another and to set the stage for the sharing of stories and experiences.
In the second workshop on Feb. 8th, participants will begin to imagine how their stories and experiences can be visualized in tangible images, icons and objects. These visualization exercises will help inform the design of 2 distinct murals and the digital media installation.
In the third and final workshop on March 1st, the lead visual artist and photographer will share their concepts for the 2 murals and digital installation. Participants will be able to provide feedback and discuss the designs through a supportive, creative and iterative process.
All 3 workshops will take place online via zoom.
Interested participants are encouraged to register for one or all three of the workshops. There is no fee to participate but you must pre-register in order to get the zoom meeting link.
Register to participate in a workshop.
This project is funded by the San Benito County Arts Council with support from the California Arts Council, a state arts agency. For more information, please contact Jennifer Laine, Executive Director, at info@sanbenitoarts.org or at 831.636.2787.