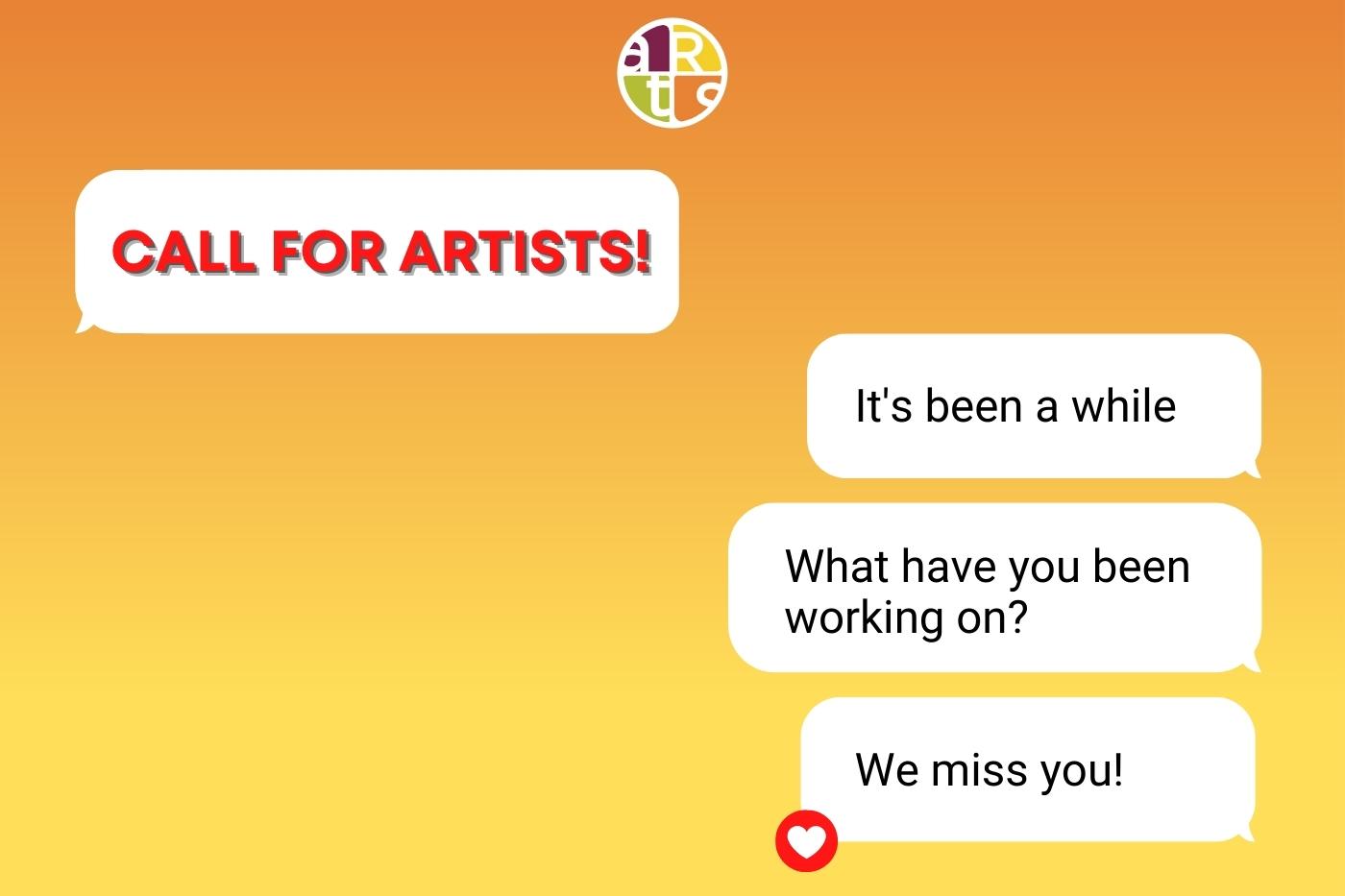 We are currently accepting submissions for IT'S BEEN A WHILE, an exhibition of visual artwork created within the last 2 years by Arts Council members and other local and regional artists.
It's been a while is a love letter to our local artist community. It has been 2 years since we have been able to see each other, gather in community spaces, talk about what we are working on and share in the exploration and enjoyment of art. This exhibition is a celebration of the artwork that has been created by our local artist community within the last 2 years. For some, the impact of COVID and the closure of workspaces and businesses have led to a very productive and creative time; for others, it has been a creative achievement to produce one new piece. Wherever you find yourself in this process, we want to share and celebrate your work.  It's been a while. What have you been working on? We miss you.
This exhibition will be displayed at The Art Depot at 35 5th St. in downtown Hollister from March 25th-May 6th, 2022.
Artist applications may be submitted online. An application fee of $15 is applied to non-members; there is no participation fee for current Arts Council Artist Members. Learn more about our Artist Membership Program.
IMPORTANT DATES
Application Deadline: 8 pm, Sunday, February 27th
Participant Notification: Friday, March 4th
Artwork Drop-Off: 3-5 pm, Friday, March 18th & 1-3 pm, Saturday, March 19th
Exhibition Dates: March 25th-May 5th
Opening Reception: 6-8 pm, Friday, March 25th
Artwork Pick-Up: 4-6 pm, Friday, May 6th
Location: The Art Depot, 35 5th St, Suite D, Hollister CA 95023
Fill out a Submission Application HERE. The application deadline is 8 pm, Sunday, Feb. 27th.
ABOUT THE REVIEW PROCESS
All submissions will be reviewed by committee. Number and sizes of pieces to be exhibited will be determined by space availability. All artwork must be ready for hanging and installation. Pieces that are unsuitable for display will not be included in the show.
For more information or questions about this exhibition, contact our Marketing & Community Engagement Manager, Heidi Jumper, at heidi@sanbenitoarts.org.
To learn more about this exhibition or for general information, please contact the Arts Council at 831.636.2787 or at info@sanbenitoarts.org.