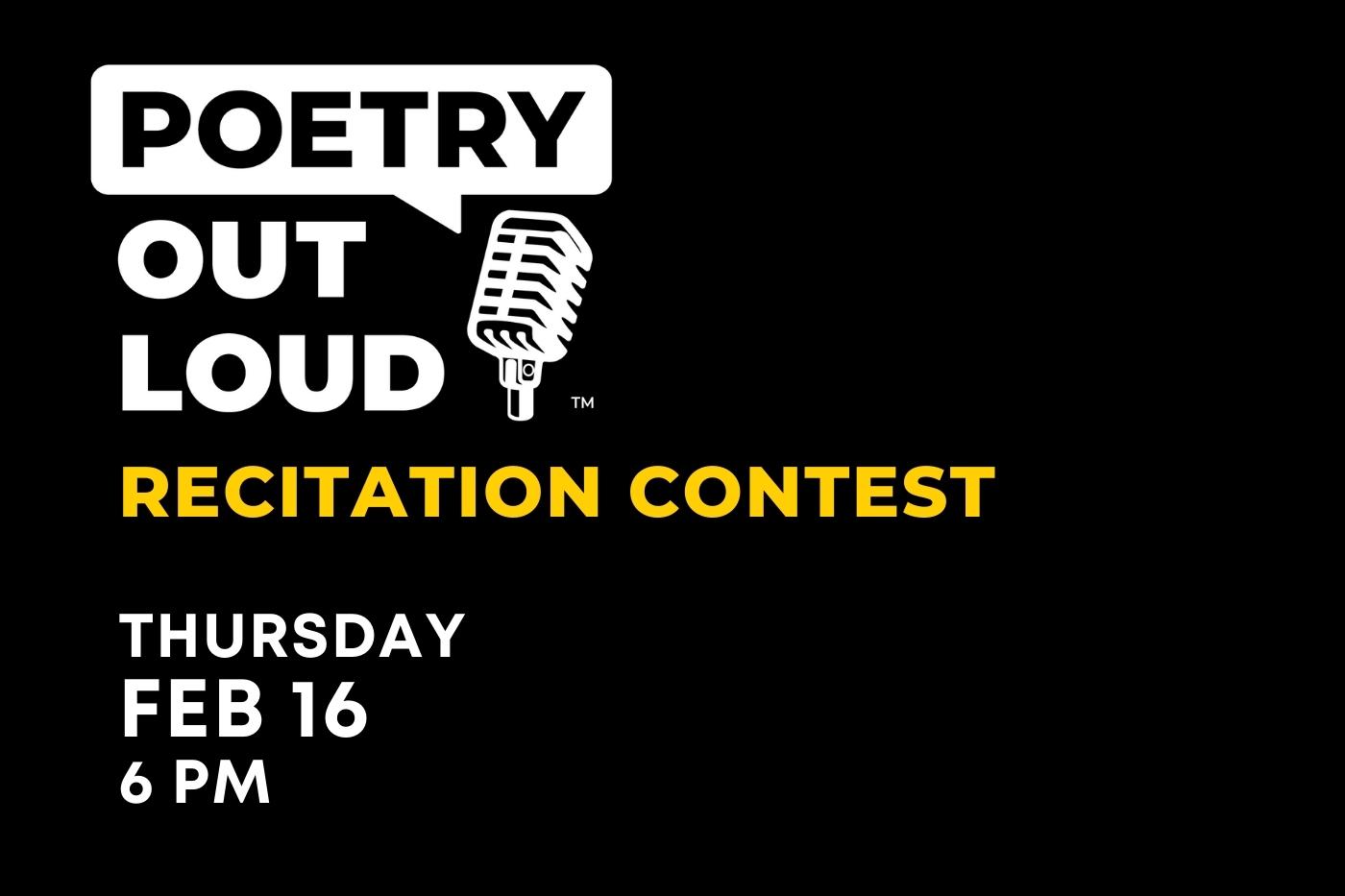 The San Benito County Arts Council invites the community to Poetry Out Loud, a national poetry recitation contest. This competition, presented in partnership with Hollister High School, Aromas San Juan Unified School District, and the San Benito County Office of Education, is part of a national program that encourages high school students to learn about great poetry –both classic and contemporary- through memorization, performance, and competition.
Since 2005, Poetry Out Loud has reached more than 3.8 million students and 60,000 teachers from 16,000 schools nationwide. This January, Poetry Out Loud will take place in San Benito County for the fifth time with support from the California Arts Council, the National Endowment for the Arts, and the Poetry Foundation.
Attend this year's competition on Thursday, February 16th at 6 PM at the Art Depot and watch local high school students compete in the San Benito County Finals. The winner of this competition will advance to the California State Poetry Out Loud contest in Sacramento in March. The California State champion will advance to the Poetry Out Loud National Finals in Washington, DC, where $50,000 in awards and school stipends will be distributed.
Interested students can drop-in for FREE, virtual student practice sessions and find out how the contest will work this year and to get tips & tricks for performing their poem. Students will also learn about the resources available to support their participation in this FREE program. Student sessions will take place on Thursdays, Jan. 19th, 26th & Feb. 2nd at 4 PM on Zoom. Join a student session HERE.
Attendance is free and open to the public, although seating is limited. For further information or to find out how to get involved, please contact the San Benito County Arts Council at 831.636.2787 or amandchiado@gmail.com