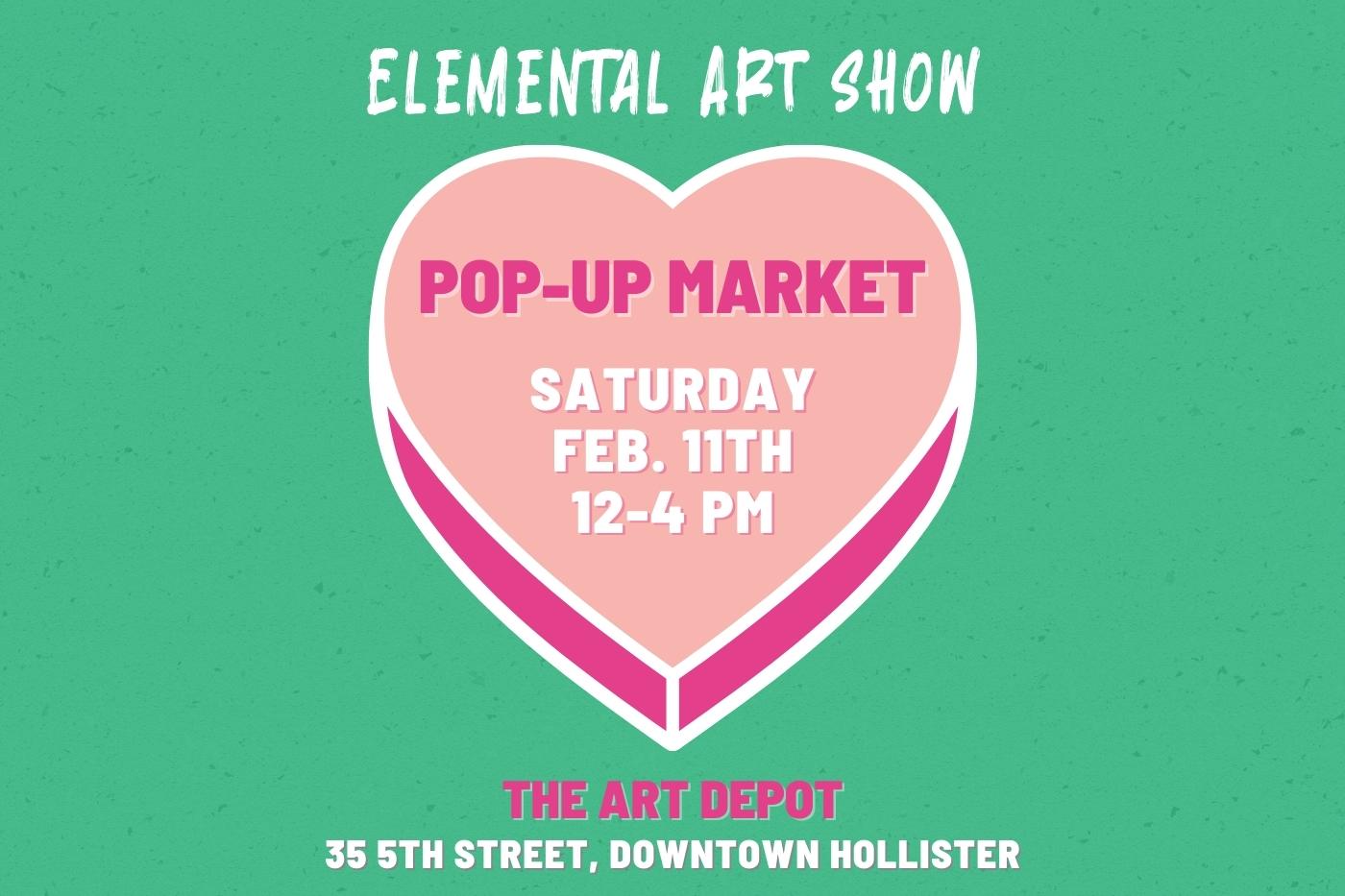 The community is invited to the Arts Council's inagural Pop-Up Market at The Art Depot in downtown Hollister on Saturday, Feb. 11th, 12-4 pm. This art focused Pop-Up will feature original artworks, art prints, wall décor, handcrafted resin gifts and more. The Art Depot is located at 35 5th Street, Ste. D in the historic train depot in downtown Hollister.
The Pop-Up Market includes art & gift items by Nicole Maican, Allison Barnes, Danae Parra, Sylas Jumper, Venecia Prudencio & more.
Additionally, while at the Depot, guests can tour the space's current art show, Elemental, which showcases works created by local artists who also teach in the San Benito County Arts Council's Arts in Education Programs. Artwork in the show includes original paintings, mixed media, sculptural pieces, digital illustrations, and more and examines the connections between the teaching artists' personal work and the creative ideas they share with local students.
Elemental participating artists include Clay Peer, Louise Roy, Stephanie Skow, Venecia Prudencio, Nicole Maican, Allison Barnes, Sylas Jumper, Danae Parra, Rebecca Pearson, and Heidi Jumper. The art exhibion can also be viewed during open Art Depot gallery hours on Saturdays, Jan. 28th– Feb. 18th, 12-4 pm.
These events are free, all ages are welcome.
To learn more, email heidi@sanbenitoarts.org or call 831.636.2787.