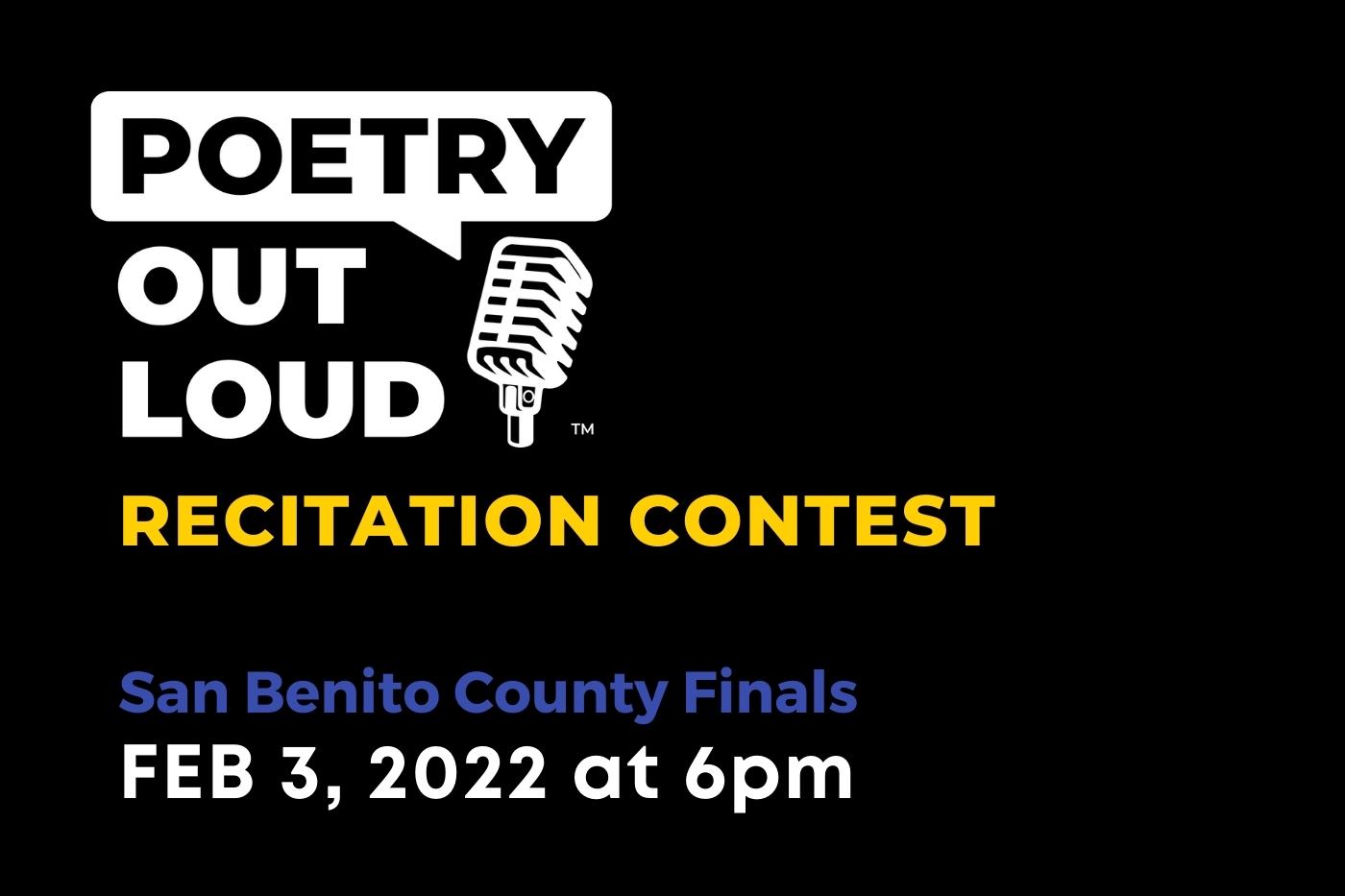 The San Benito County Arts Council invites the community to Poetry Out Loud, a national poetry recitation contest. This competition, presented in partnership with San Benito High School, Aromas San Juan Unified School District, and the San Benito County Office of Education, is part of a national program that encourages high school students to learn about great poetry –both classic and contemporary- through memorization, performance, and competition.
Since 2005, Poetry Out Loud has reached more than 3.8 million students and 60,000 teachers from 16,000 schools nationwide. This February, Poetry Out Loud will take place in San Benito County for the seventh time with support from the California Arts Council, the National Endowment for the Arts, and the Poetry Foundation.
*Our previously scheduled, in-person competition on Feb. 3rd has been transitioned to a virtual platform. The San Benito County Poetry Out Loud champion and runner-up will be announced in early February. The winner of this competition will advance to the California State Poetry Out Loud contest in Sacramento in March. The California State champion will advance to the Poetry Out Loud National Finals in Washington, DC.
Attendance is free and open to the public, although seating is limited. For further information or to find out how to get involved, please contact the San Benito County Arts Council at 831.636.2787 or amandchiado@gmail.com.