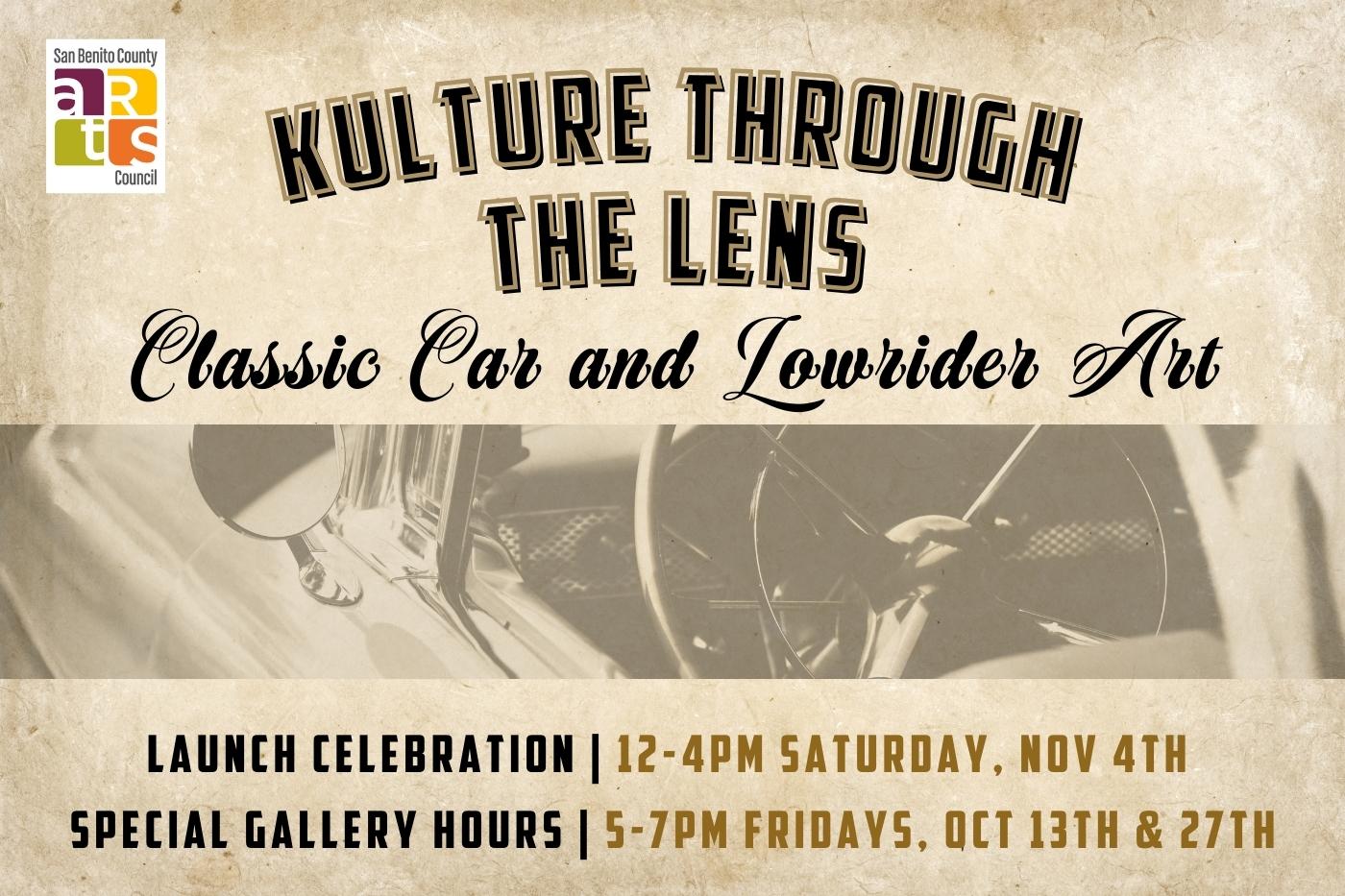 The community is invited to attend a Launch Party celebrating our newest art show, Kulture through the Lens, on Saturday, Nov. 4th, from 12-4pm at the Art Depot located at 35 5th Street in downtown Hollister.
Artwork in the show includes automotive focused and themed photography, paintings, drawings, and other 2D & 3D works created by local and regional photographers and artists. This show explores the brilliant artistry and culture of our local car scene.
The show can also be viewed during special gallery hours from 5-7 pm, Fridays, Oct. 13th & 27th and Nov. 10th.
This show will be displayed at our Art Depot located in the historic train depot in downtown Hollister from Oct. 13th-Nov. 9th. All art show gallery hours and events are free and open to the public, everyone welcome.
Participating artists include: James Garcia, Harry Tapley, Julian Torres, Gabriel Rios, Aleana Martinez, Clay Peer, Spencer Enriquez, Vanessa Steger, Joe Medina, David Ramirez, Chris Mora, Cristian Flores, Mike Self, Isaias Rivera-Chavez, Venecia Prudencio, Elizabeth Pacheco, Raul Ceja, Nina Magana, Edward Martinez, Sylas Jumper, Eli Garcia, Andres Rodriguez, Francesca Damkar, Jose Leon, Coco Pres, Danae Parra
Guest curators include: Julian Torres, Gabriel Rios
Event partners: Rios Barber Shop, El Guapo Kitchen, Calavera Coffee
To learn more about this exhibition or to make other arrangements for viewing, please contact the Arts Council at 831.636.2787 or at heidi@sanbenitoarts.org.