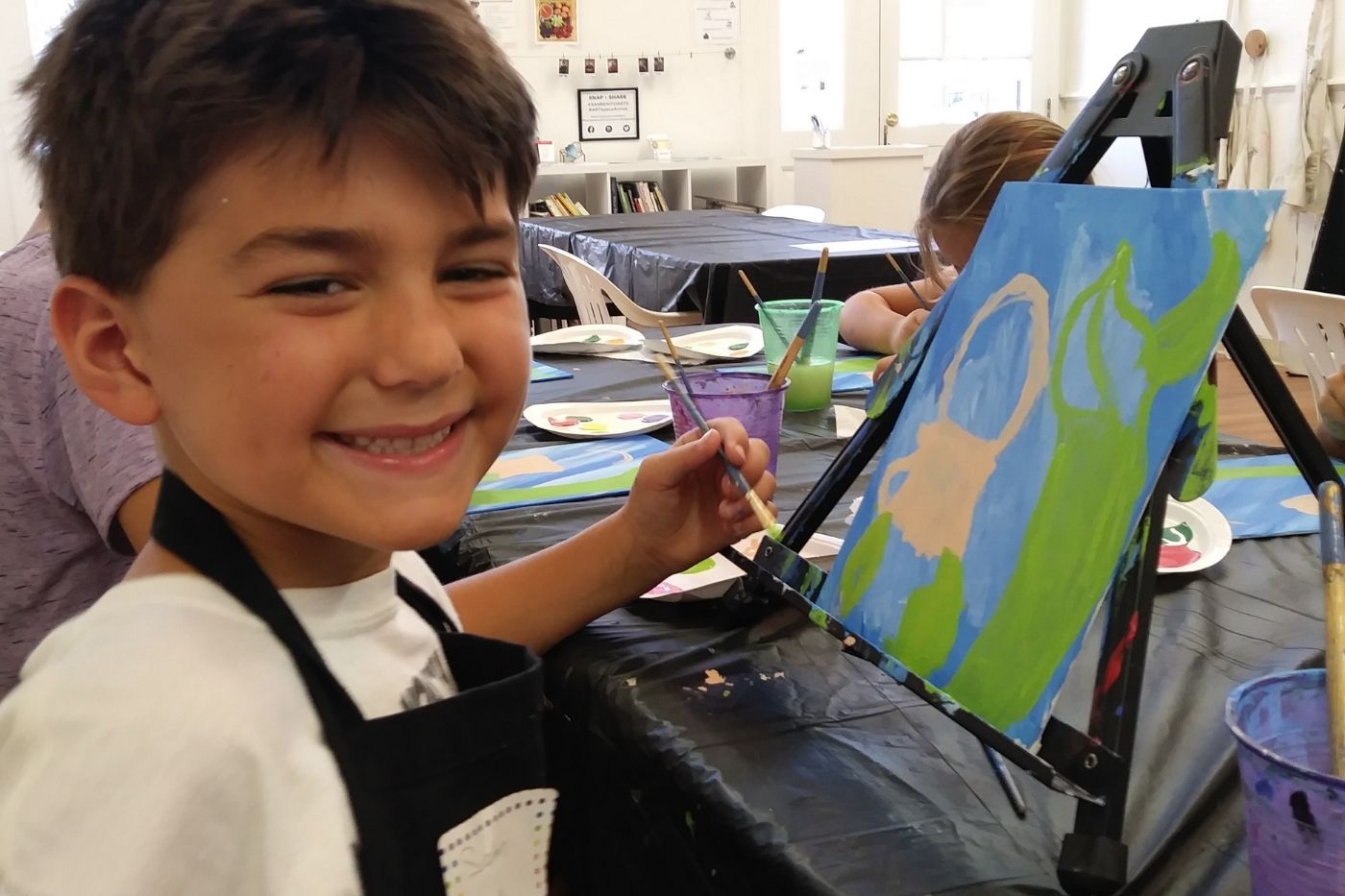 The San Benito County Arts Council is now enrolling students in Summer Art Camp.
Summer Art Camp is a great way for students to try different artistic styles, mediums and techniques in a condensed 3-day workshop format. These in-person camps are scheduled to take place at the ARTspace ANNEX, 217 Fifth St. in downtown Hollister. The cost is $50/student/per camp. There is a $10 Sibling Discount for additional siblings enrolled in the same week's camp. Enrollment fees include all materials.
Camps run Tuesdays, Wednesdays & Thursdays
Ages 5-7 attend 10-11:30 am | Ages 8-13 attend 1-2:30 pm
Week 1- Paint Party Camp: Paint Like an Impressionist, June 29-July 1
Week 2- Creating with Clay Camp, July 6-8
Week 3- Creating Mosaic Camp, July 13-15
Week 4- Exploring Organic Sculptures Camp, July 20-22
Week 5- Paint Party Camp: Painting Under the Stars, July 27-29
SEE the full class schedule and REGISTER HERE.
Single camp scholarships available for qualifying San Benito County students! Email heidi@sanbenitoarts.org to inquire about a scholarship application.
For more information about Summer Art Camp, please contact the Arts Council at 831.636.2787 or at heidi@sanbenitoarts.org.
* Please note our in-person COVID-19 Protocols: Face mask are required for students, teachers, staff and anyone within our indoor & outdoor ANNEX spaces. All students must observe 6ft space for social distancing. Each student will be working at an individual, socially distanced table with no shared materials. Check-in procedures for art class students have been modified and will include a temperature check and parent completed health screening. Disinfecting of materials & surfaces will be done BEFORE and AFTER classes. The ANNEX and classes currently have capacity limitations.
Summer Art Camps are presented by the San Benito County Arts Council as part of their Community Art Education Program and are made possible with the support of the California Arts Council, the David and Lucile Packard Foundation, United Way and Monterey Peninsula Foundation.