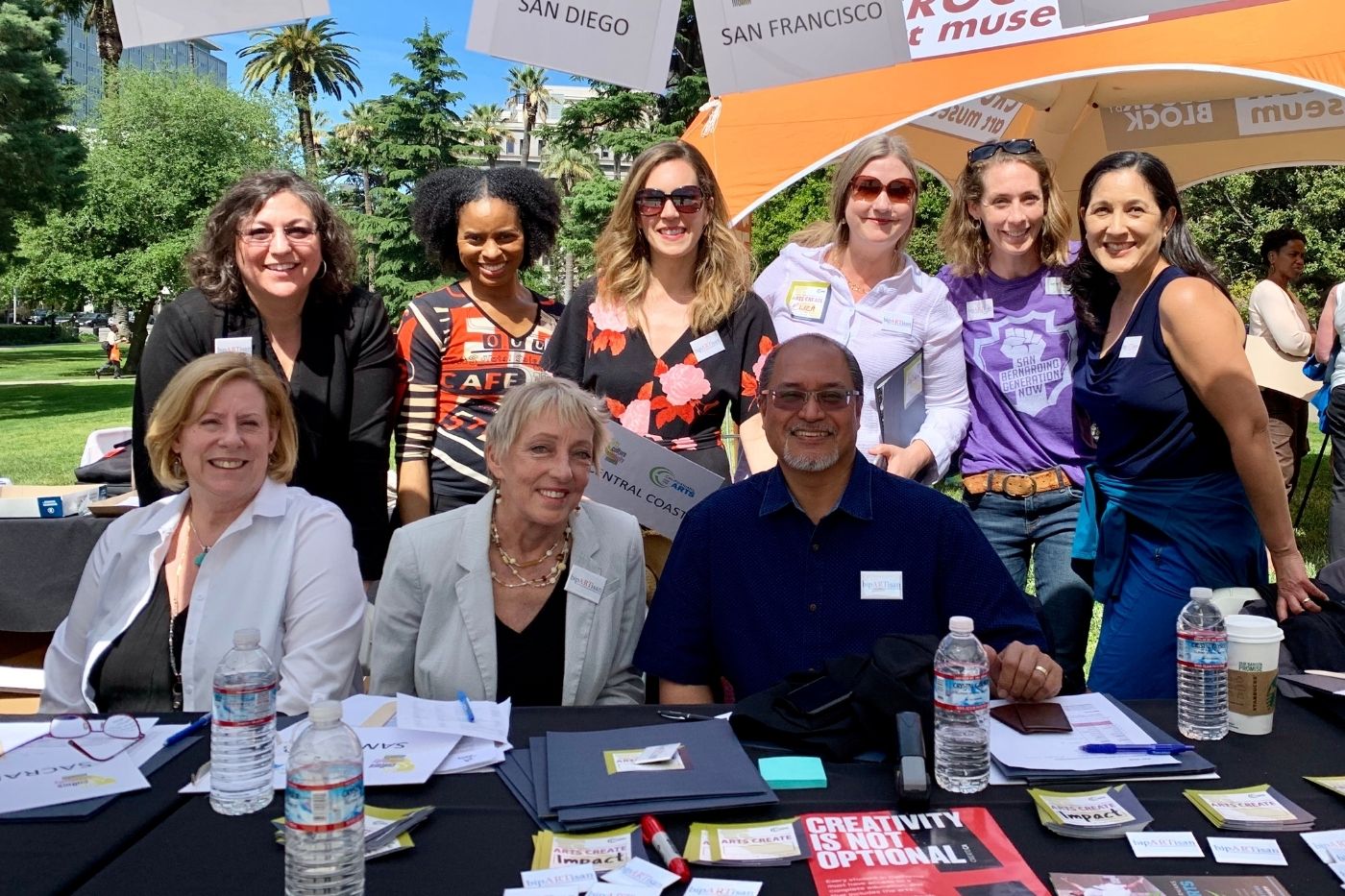 The primary goals of Arts, Culture and Creativity Month (ACCM) are to get more Californians to understand and engage in arts advocacy, build a coalition of arts supporters, and to unify our collective voice to effectively communicate our statewide needs with electeds.
Every April, ACCM is a month to celebrate and recognize the significance of our economic and social impact across communities in CA. It is especially relevant during challenging times to uplift the humanity that connects us all. While so much is changing quickly, one thing remains the same: arts are essential and community is built around arts and culture.
Arts, Culture and Creativity Month events include:
Each day showcasing artistic activities throughout the state and tagging local elected on all social media platforms.
Sign up to participate in Advocacy Week, April 19th-23rd.  This is an opportunity to meet virtually with our state representatives to discuss the importance of the arts. San Benito County Arts Council Executive Director, Jennifer Laine, will be serving as Team Captain for our district, and we'll be convening virtually. The deadline to register is Mar. 29th. Sign up HERE.
Tuesday, April 27th will be a full day virtual convening involving up-to-date advocacy action updates, breakout sessions on relevant topics facilitated by leaders in their field, and a celebration of the rich California artistic community. The entire Convening is free and open to all, but participants must register for each individual session. SEE the schedule & REGISTER to participate.
More about Arts, Culture and Creativity Month 
Shared from Californians for the Arts
In 2019, Arts, Culture and Creativity Month was declared by the California Senate in a concurrent resolution to be every April in California to recognize and celebrate the significant impact the arts have in California. Activations occur throughout the state including city and county proclamations, op-eds, special events, performances, round tables and more. The goal of our month long campaign is to elevate public awareness of the value of the arts and the collective impact the arts bring to our communities and state.
On Advocacy day, hundreds of arts advocates meet in Sacramento to illustrate arts impact on our economy and wellbeing and to meet directly with elected officials to encourage them to support increased public funding for the arts and legislation and policies that are pro-arts, arts education, culture and the creative sector.
Biannually we produce an arts impact convening where cross sector representatives from the field of presenters, venues, artists, symphonies, museums, educators, students, arts councils, commissioners, local arts agencies, cultural districts, theater, dance, visual, literary and performing arts gather to share and learn about advocacy efforts, policy initiatives and issues that collectively impact our industry. It also offers an opportunity to share success stories and best practices and celebrate our collective accomplishments.