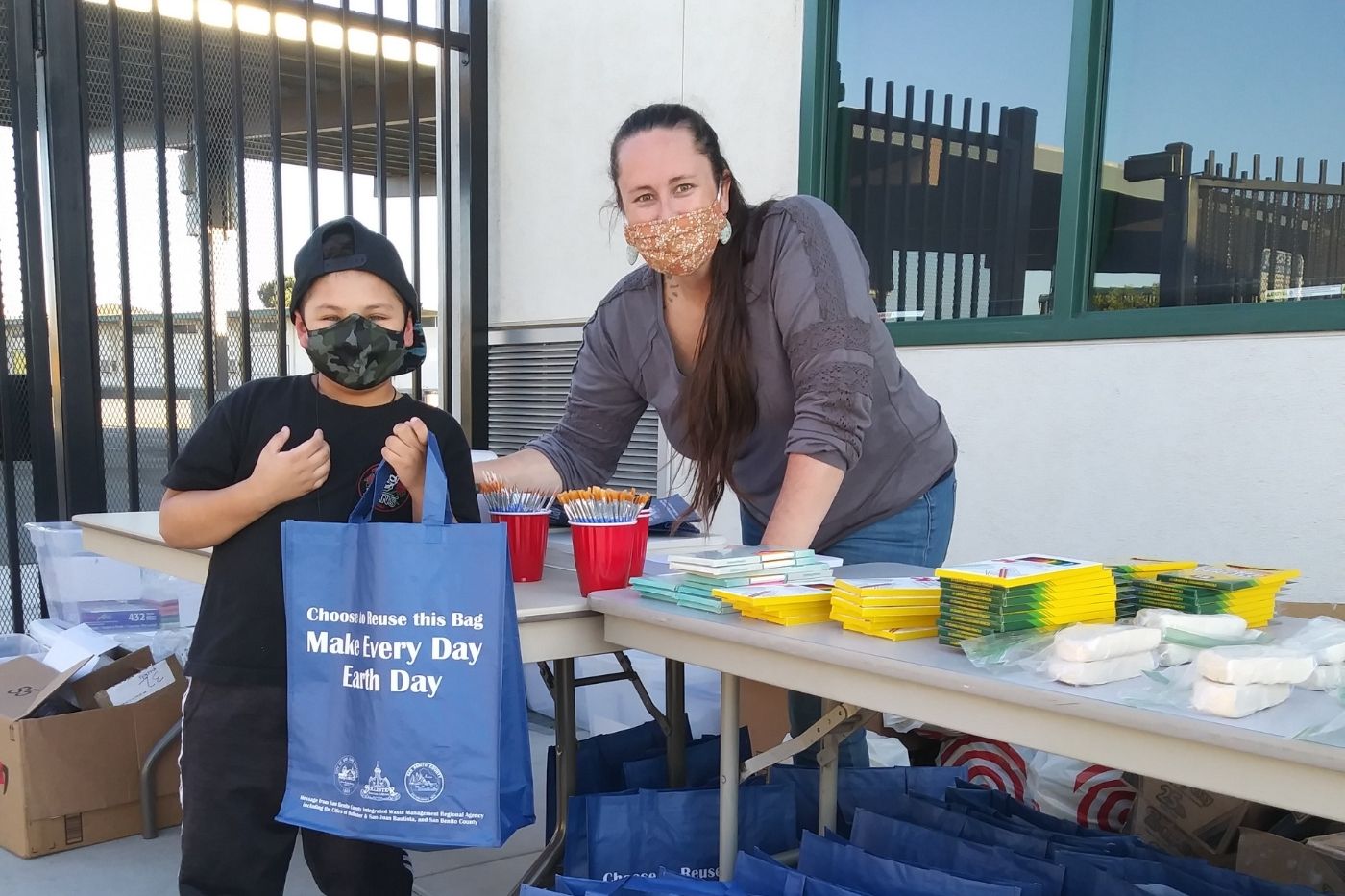 Join us in raising money for a good cause!
For the fourth year in a row, the San Benito County Arts Council is joining #GivingTuesday, a global day of giving that harnesses the collective power of individuals, communities and organizations to encourage philanthropy and to celebrate generosity worldwide.
In honor of #GivingTuesday, we are relaunching our #Art of Giving end of year campaign. This year, we're raising money to purchase art materials & musical instruments for distribution to local students enrolled in our Arts in Education Programs in Hollister, San Juan Bautista & Aromas schools.
This year, children have been especially hard hit as a result of school closures and the prolonged shutdown of after school & community programs. Students are feeling socially isolated; they are struggling with the challenges of distance learning; and many are dealing with family members who have been directly and indirectly impacted by COVID-19. In response, we've transitioned our Arts in Education Programs to virtual platforms, including our 3rd-5th Grade Art Program and NEW 3rd Grade Ukulele Program.
Together, with your help, we can continue to help local students explore & create…so they are not only able to survive, but thrive in these times. Even though we can't see students in person, we are more committed than ever to support, inspire and engage students through the arts!
Here are 3 ways to Give & Get with in celebration of #GivingTuesday:
-Make a Donation help us purchase art materials & musical instruments for local students HERE
-See & Win the Art participate in our Small Works Exhibition & Art Giveaway HERE
-Pick-Up Dinner join us for our Art of Eating: Pick-Up Dinner for the Arts on Dec. 11th HERE
Thank you for your continued support of local arts education!